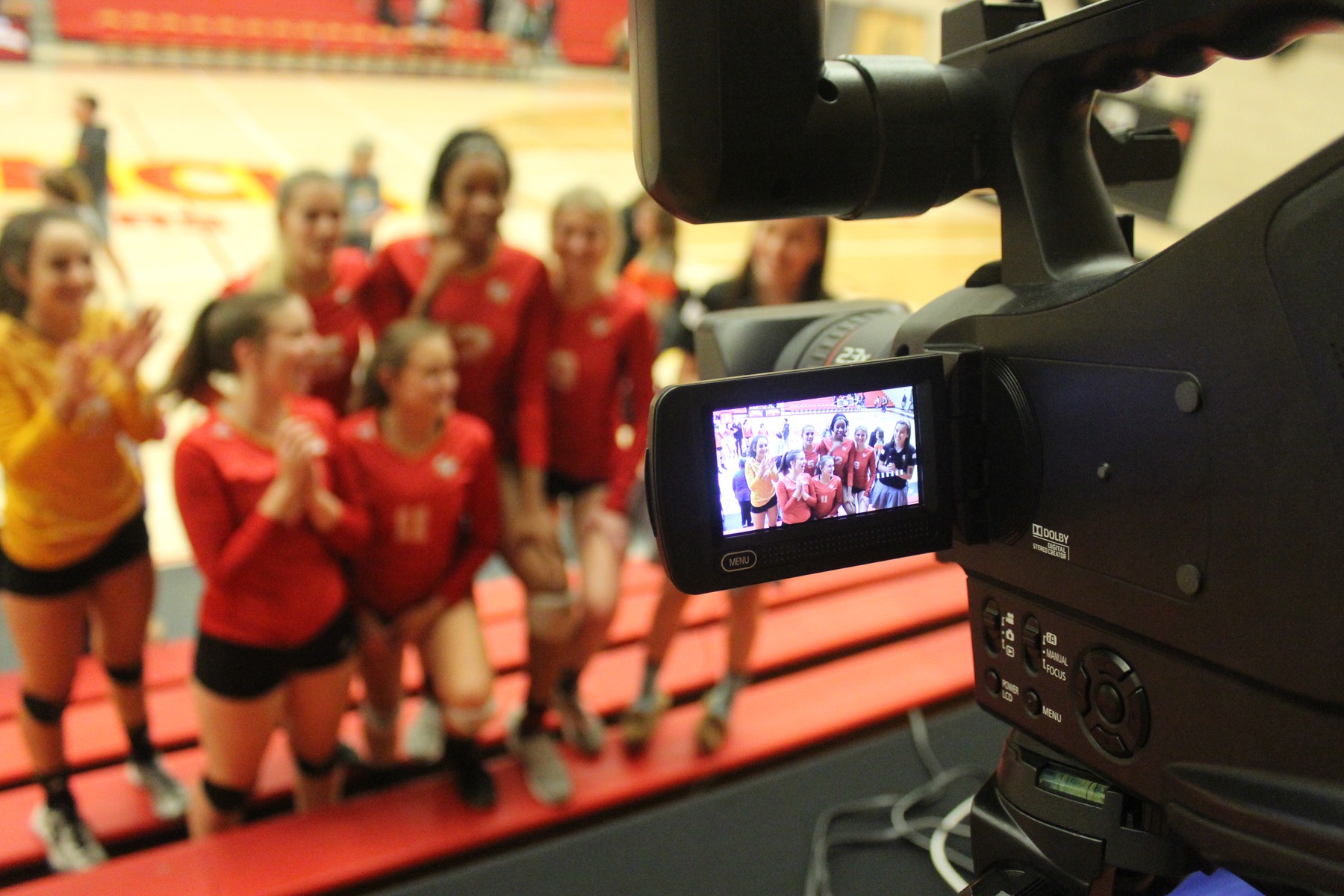 2016-17 and 2017-18 NFHS NETWORK SELECT SCHOOL
NFHS NETWORK - ST. FRANCIS SITE
TroubieTV and Sports Media Club
The Sports Media Club will broadcast and produce St. Francis sports games via PlayOn!, a web-streaming company specializing in high school sports. It will provide a platform to showcase the events online for the St. Francis Athletics teams, coaches and student-athletes. The purpose of the Sports Media Club is to increase exposure and help build the St. Francis brand to stakeholders by offering events for viewing with full mobile capability, including phone, Internet-enabled TV and tablet. The experiential opportunities will include broadcast announcing, sports filming and production of the events.
TroubieTV Login Information
St. Francis is excited to provide fans with live-stream broadcasts of Troubadours athletic events!
If you are unable to attend a Troubadours sporting event you don't have to miss out on the action! Watch our games live online on the NFHS Network from anywhere in the world on your iPhone, Android, tablet, or computer.
Broadcasts are available for both live and on-demand* viewing.
To view St. Francis broadcasts go to NFHSnetwork.com/redeem and enter your access code (StFrancisCatholic1920) OR click here: [ SCHOOL NFHS NETWORK LINK ] and continue the login process.
Below are instructions for redemption:
Type in the complimentary code above and click "Redeem"
Create a user profile
Enjoy!
BENEFITS OF THE NFHS NETWORK
Full access to St. Francis sporting events live and on-demand
CIF SAC-Joaquin playoff and championship events
Any high school event broadcasted on the NFHS Network from across the country
The ability to watch games online whenever and wherever you are with your iPhone, Android, tablet, or computer
Customization features to follow your school, save your favorite event clips and share your own highlights, and create your own personalized watch list
Friends and Family never have to miss another game!